19 CHEAP VACATION DESTINATIONS IF YOU ARE YOUNG, BROKE AND WANT TO TRAVEL THE WORLD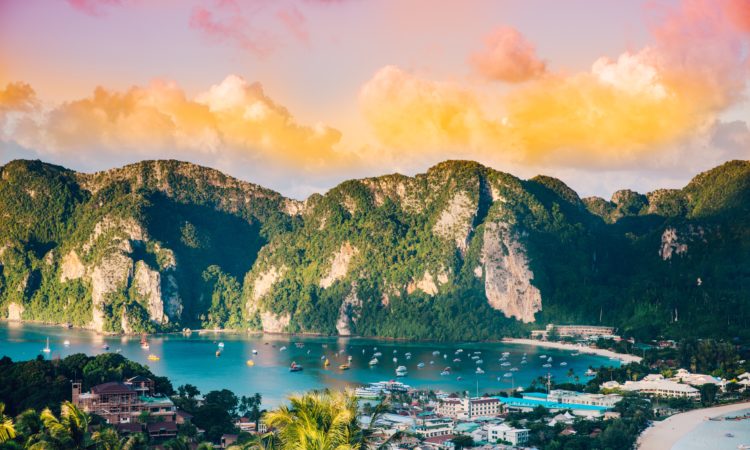 It is possible to see the world on a budget!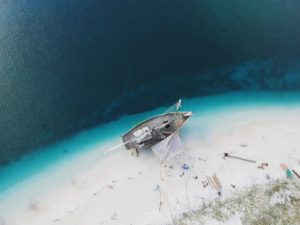 1. Haiti
Traveling to Haiti offers you the incredible benefits that you can only see when you are in the Caribbean, without spending more money. If you visit Haiti during the off-season, you will incur fewer expenses as flights are lower, and the cost of hotel accommodation ranges between $50-150 per night. If you do travel to Haiti, ensure you visit the Wahoo Bay Beach Club and resort. Hotel rooms in this country offer you the chance to view mountains and oceans, as well as fantastic pools.
Photo by Caleb George on Unsplash
2. Albania
A visit to Albania will show you incredible beaches situated along its coastline for a dirt cheap price. Instead of visiting Sicily or the Greek Islands, you can have fun at one of the best beaches in Albania for as low as five dollars!
Photo by Elti Meshau on Unsplash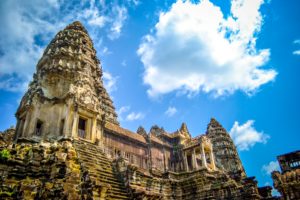 3. Cambodia
Though the cost of air travel to Cambodia is expensive, life is pretty affordable, luxurious, and straightforward in Cambodia. Food and traveling on tuks tuks is outrageously cheap. You can take a ride on a luxury riverboat down the Mekong and pay homage to a local Buddhist monk at an affordable price.
Photo by Cristian Moscoso on Unsplash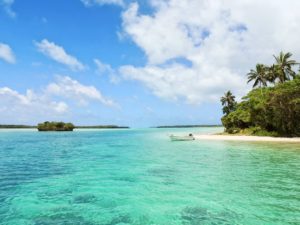 4. Costa Rica
Public places such as the Manuel Antonio and Corcovado National parks are some of the cheapest parks to visit when you don't have much money to spend. At these parks, you can engage in walking, hiking, and exploring at no cost. Public transportation in Costa Rica is relatively cheap, and the place is blessed with exceptional beaches and delicious food sold at a low price.
Photo by Sébastien Jermer on Unsplash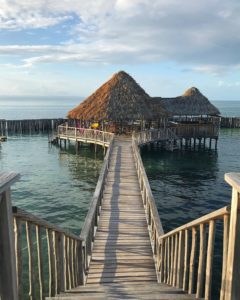 5. Belize
Belize is the perfect place for you if you want to embark on a romantic vacation with your partner on a small budget. Most of the hotels in Belize are not more than $100 per night, and come with additional advantages, such as local wine and bike rentals. You can eat at a classic restaurant in Belize for less than $30.
Photo by Chase Fleming on Unsplash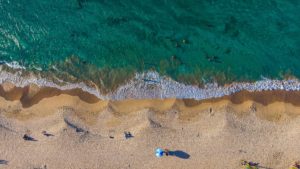 6. San Juan, Puerto Rico
You can experience Puerto Rico on a budget if you plan your travel around the end of April through the middle part of December. As an American citizen, you are not required to show your passport and engage in currency exchange, because Puerto Rico is also a part of the United States terrain. You can visit Villa Herencia or Hotel Casa Blanca to enjoy a relaxed atmosphere at an affordable rate.
Photo by Cristian Escobar on Unsplash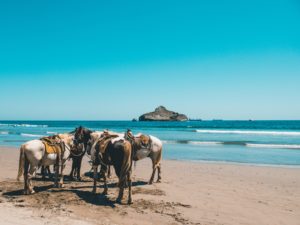 7. Mazatlan, Mexico
Mazatlan is the shrimp capital of Mexico and not as popular among other tourist destinations in Mexico, making it  a budget friendly destination. Prices of food are low, as it is located in Sinaloa where the larger part of agricultural products in Mexico are cultivated.
Photo by Daniel Apodaca on Unsplash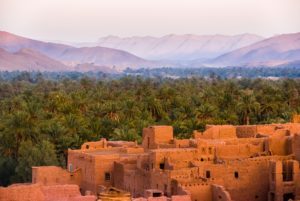 8. Morocco
Morocco has a reputation for being one of the African nations where the cost of living is relatively low. The price of a meal in Morocco for two people is between $2.50 and $15. This meal includes an entrée, unlimited mint tea, and appetizers.
Photo by Sergey Pesterev on Unsplash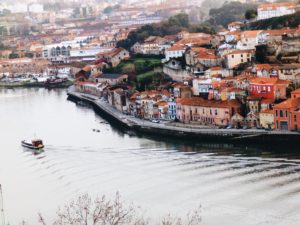 9. Lisbon, Portugal
It is good to visit Lisbon in the mid-spring season until the early fall to enjoy cheap flight prices. You can purchase a bottle of wine and an entrée for no more than five Euros.
Photo by Luisa Azevedo on Unsplash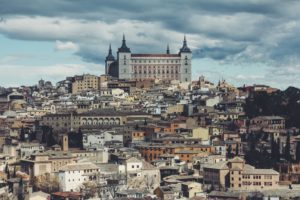 10. Madrid, Spain
Travelling to Spain is easy compared to other places in Europe. The months of April, May, September, and October are the best times to visit Spain. You can visit Barcelona for affordable wine and tapas at El Xampanyet for ten to fifteen euros. You can have fun at the beach at Barceloneta and take the tram up to Tibidabo for only five euros.
Photo by Greta Schölderle Møller on Unsplash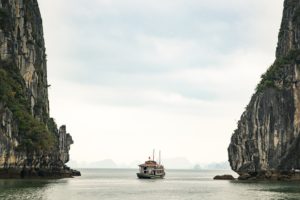 11. Hanoi, Vietnam
For visitors to Vietnam, the latter part of December is the best time to enjoy pleasant weather. You can have access to high-class accommodations at a cheap rate with quality and nutritious food. Ensure you kayak in the green waters of Halong Bay or have fun in the ancient Hoi An and neighboring beaches.
Photo by Ryan Waring on Unsplash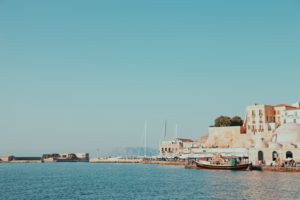 12. Crete, Greece
Make sure you visit Crete instead of going to Santorini. It is one of the best places to visit on a low budget. The beaches and scenery are beautiful, and the food is delicious and affordable.
Photo by Daan Huttinga on Unsplash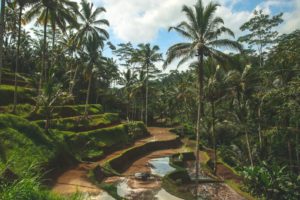 13. Bali, Indonesia
Bali is the best vacation spot if you want to feel like a king while on vacation, because it is renowned for low prices. Accommodations, food, and fun come at a low price, as you can lodge in a private villa for $50 per night. You can even checkout Airbnb for awesome and cheaper deals.
Photo by Jeremy Bishop on Unsplash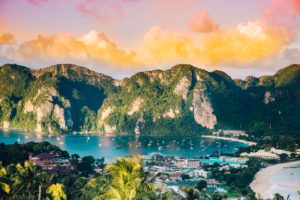 14. Bangkok, Thailand
Bangkok, Thailand is one of the best places you can visit on a low budget. You can acquire hotel accommodations for as low as t$20 per night, and flights can be cheap if you book ahead. Once you are in Bangkok, you can visit some of the most amazing beaches in the world.
Photo by Evan Krause on Unsplash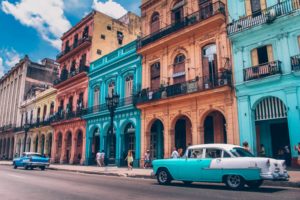 15. Cuba
It is great news to know that we can visit Cuba but the best time to travel to Cuba is September to November, and January to March. It is important to visit before the prices of items are expensive, you can check Airbnb for cheap accommodations to lodge, because hotels in Cuba are renowned to be exorbitant. Do your research before embarking on the trip to save money and have fun on budget.
Photo by Augustin de Montesquiou on Unsplash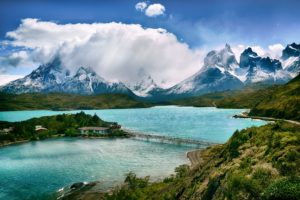 16. Chile
Santiago is quite popular for its meals and wine. The city is filled with wine bars and tapas places. If you can move around, you can also visit Puerto Varas, a small lakeside town within the lakes district in Chile. You will be amazed with the presence of waterfalls and volcanoes in this place. Prices of items are extremely cheap here.
Photo by Olga Stalska on Unsplash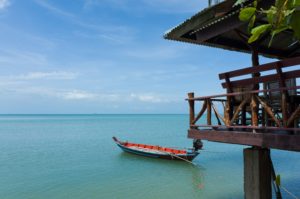 17. ABC Islands
Aruba is a popular tourist destination, but the Southern Caribbean islands, Bonaire and Curacao are far cheaper and the best places to enjoy scuba diving, hiking and other water sport activities. You can get vacation homes and villas at a cheaper rate on these islands, which gives you the opportunity to mingle with the local residents.
Photo by Victor Filippov on Unsplash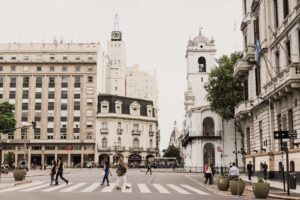 18. Buenos Aires
This city provides you with the chance to play in the park, take a walk and look at the French-inspired architecture, and have fun dancing. The price for taxis is around five to eight dollars, and the food is relatively affordable. You can walk through neighborhoods like Palermo. Travelling with American dollars will ensure you get awesome deals in Buenos Aires.
Photo by Sasha • Instagram.com/sanfrancisco on Unsplash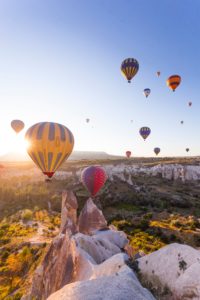 19. Varna, Bulgaria
Varna is a tourist destination waiting to be discovered. It is situated on the coast of the Black Sea, and is one of the cheapest Eastern European cities. You can visit the wine country in Varna, specifically at Villa Melnik to enjoy fantastic wines with various tastings of bread and cheese for five dollars. You can hike through the Bulgaria's sandstone pyramids, and spend the night at a beautiful hotel like Zlaten Rozhen with breakfast for a low price of $30 per night.
Photo by Mahir Uysal on Unsplash
Tags :
ABC Islands
Albania
Bali
Bangkok
Belize
Buenos Aires
Bulgaria
Cambodia
cheap travel
Chile
Costa Rica
Crete
Cuba
Greece
Haiti
low budget
Madrid
Mexico
Morocco
Portugal
Puerto Rico
Spain
Thailand
travel destinations
unsplash photography
Vacation
Vietnam