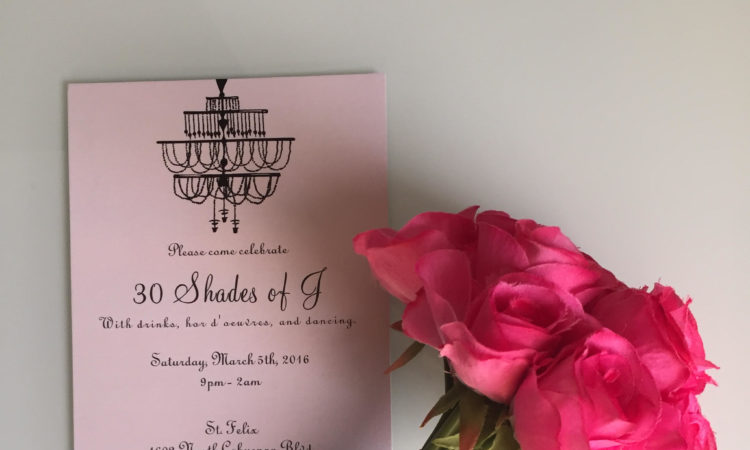 Hard to believe my 30th birthday was a week ago. I planned that celebration for five months and just like that, it's over. I had the time of my life. All of my friends and family came to celebrate me. It was the happiest weekend of my life and I will never forget it. Some people thought I was treating this milestone like a wedding, and in a sense I was. I was celebrating the commitment to myself to be all that I can be, to pursue my dreams and passions, and to believe in myself. I invited everyone I would have invited to my wedding, with the luxury of not having to deal with any crazy in laws 🙂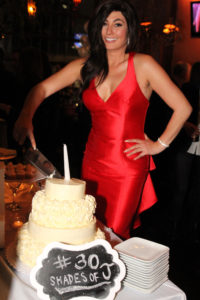 Here are some photos from the night. My friends and I did all the decorations ourselves. Everything turned out beautiful! And yes I made my own birthday cake! I'm a baker I can't help it!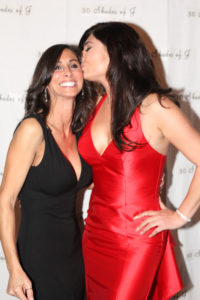 This is my 49 year old mother. Isn't she beautiful? My amazing friends made my step and repeat (photo backdrop) by printing and ironing on 100 30 Shades of J's. It was much cheaper than having one custom made for $500. The whole thing cost me about $80!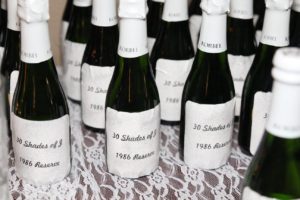 I ordered 94 Mini Korbel bottles that my best friend drove from the winery in Santa Rosa to L.A. , and then put labels on all of them. I could have printed the labels myself, but I was short on time so I ordered them from Zazzle, and added some spray glitter.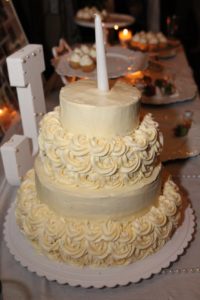 My dessert table included mini Swedish princess cupcakes, heart-shaped sugar cookies, white chocolate covered strawberries with Grand Marnier, and this beautiful vanilla cake. It looks like a wedding cake, but that is exactly what I had in mind!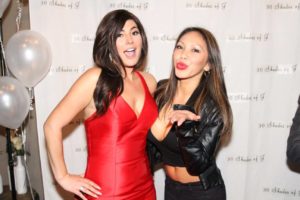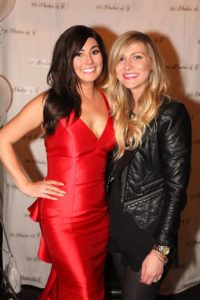 My dress was from Sherri Hill. I fell in love with it when I saw it. I felt like a queen all night!
If anyone is wondering if they should go big for their 30th, I highly recommend it. I am so glad I made a big deal out of this birthday, because it gave me the chance to have everyone I love together for an evening, without having to get married or die! I am truly lucky to have such wonderful people in my life. This was the best start to 30. Cheers!
Tags :
30 Shades of J
30th birthday
birthday cake
birthday celebration
designer dress
DIY
jessica rabbit
Jessica Rose
korbel
Layer Cake
lifestyle blogger
mini cupcakes
photo backdrop
red dress
Sherri Hill
step and repeat
swedish princess
wedding cake
zazzle