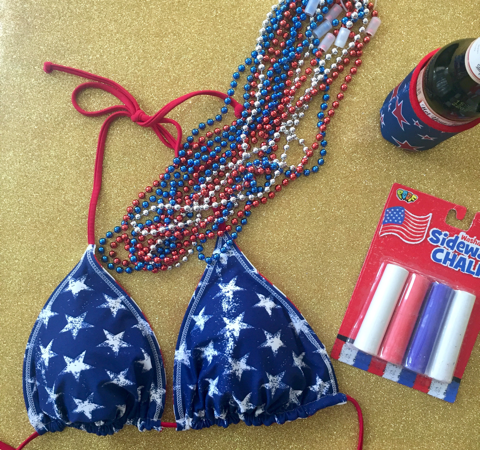 Happy 4th of July! I love this holiday because I am a proud American, and because it is in the beginning of summer the best time of year! Any holiday you can spend in your backyard is what I am about. Here are some things that I have on me every 4th of July weekend.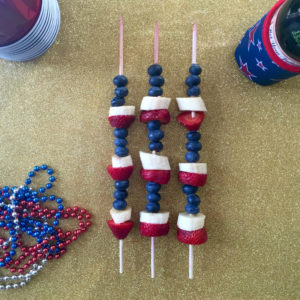 A healthy dessert option is great to bring to a BBQ. Fruit is the perfect burst of refreshing energy to keep you hydrated and full. These fruit skewers are so festive! Here is the Youtube tutorial.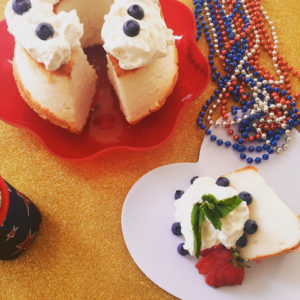 For something a little more indulgent I like a light, fluffy Angel Food cake with berries and whipped cream. Still sticking to the red, white, and blue theme, without using anything artificial. I love Alton Brown's recipe.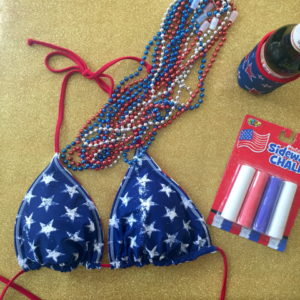 As for what I am wearing? A patriotic bikini of course! I got this cute top at Target, along with the beads, sidewalk chalk, and beer cozy. These are my essentials for keeping it festive!
Tags :
4th of July
Alton Brown
America
angel food cake
BBQ
bikini
Blogger
Cake
dessert
DIY
Do It Yourself
foodnetwork
fresh
healthy
holiday
Homemade
Lifestyle
love sweet mess
organic
party style
red white and blue
stars and stripes
summer
target
treat
tutorial
vegan
vegetarian