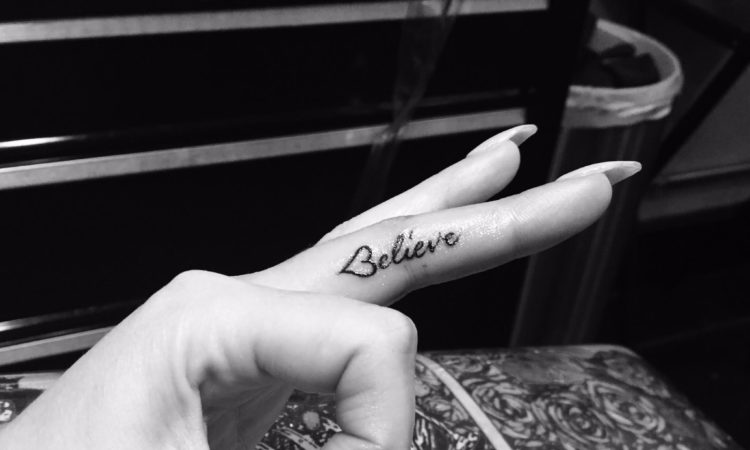 Happy March 1st! I am turning 30 on the 4th and this past year I have been having a hard time coming to terms with it. Now I am finally ready to embrace this next chapter of my life, so Bring it on!
I have been thinking about getting a new tattoo (I have 5 small ones) for a few months now, but I wanted it to inspire me. I wanted something I would see everyday and think "I am right where I am supposed to be." The only word that really captures that for me is "believe." To believe in myself, in the universe, in my family and friends, in the decisions I make, the list goes on. I placed this baby on my middle finger so I can say "F it, I believe!"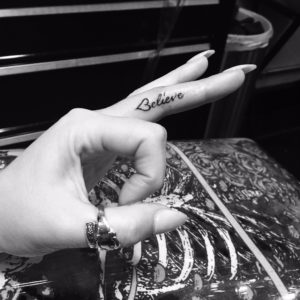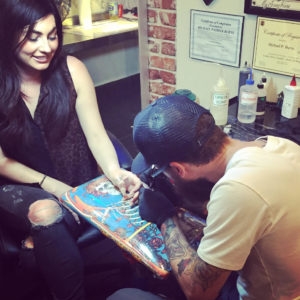 I was referred to my girlfriend's best friend Mike Burns, who works at this Skate and Tattoo shop in Los Feliz called Kingswell. It was a really clean, fun, environment. Mike is truly an artist. He has done some amazing work. He drew up my tattoo perfectly! I wanted the "B" to be a heart, and he really nailed it.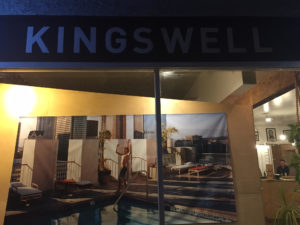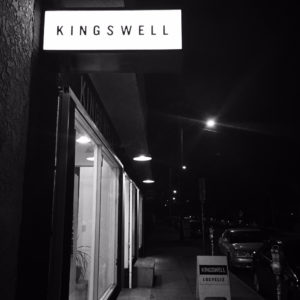 The experience was so freeing, before it was done I knew it was my favorite tattoo. It did hurt a bit on the knuckle, but it was well worth the pain! Believe me! xoxo
Tags :
30
believe
birthday tattoo
Blogger
california
finger tattoo
kingsweel
lifestyle blog
lifestyle blogger
Los Angeles
los feliz
socal
tattoo
thirtieth birthday