My Experience With Dating Apps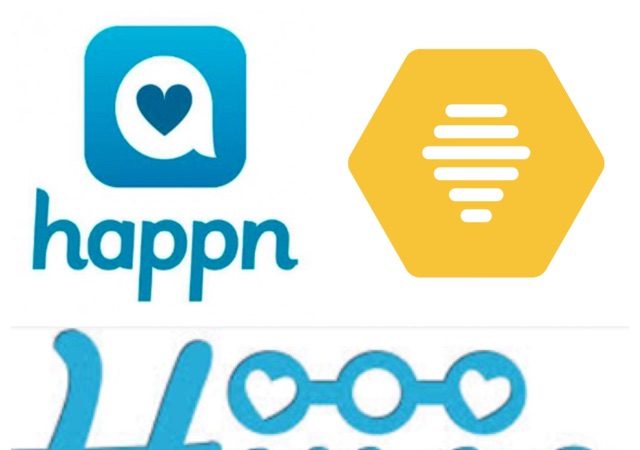 It is fairly mind blowing and convenient, that there is an app for just about anything. I am a fan of most, but not when it comes to finding love. I am a hopeless romantic that believes there is someone for everyone and when the time is right two paths will cross, and BOOM! Fireworks! But even this hopeless romantic has had to come to terms with the technology driven world our generation is living in. Kids don't play outside, and love doesn't find you when you least expect it. There's an app for that!
I dedicated one month to three dating apps. I have reviewed them all here, in the hopes to help both men and women navigate through the endless options of dating sites, giving tips on how to create an intriguing profile, and which site I found to be the most enjoyable.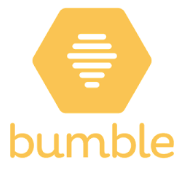 bumble
Bumble is different than any other dating app because the female has to message her match first. This has to be done within 24 hours. Her match then has another 24 hours to respond. Once they have both messaged one another the time limit is taken off.
Pros:
-Unmatch option.
-More attractive men, bigger pool.
-Shows mutual friends- this is great because you can ask your friends about people before you talk to them. Saved me from messaging a really hot stage five clinger!
Cons:
-24 hours to message is not enough time for people with a life.
-Doesn't say how active the user is. I was able to figure out if some were inactive if the guy listed an Instagram (of course I stalked it), and had current pictures of a girlfriend. Either they never deleted their account or they are shady.
-Majority of the guys asked the least amount of questions about me. I get that the women have to message first, but they shouldn't have to lead the entire conversation.
-Lack of profile requirement. This makes the matching based on photos, and anything that matches based on looks is really more of an app for hooking up.
Conclusion: This app encourages the type of guys that don't take the lead, are not chivalrous, and are very self-involved. This app should be called "Male Ego Stroker." If you want a quick hookup and you don't mind pursuing, have at it. This was my least favorite of the 3 apps.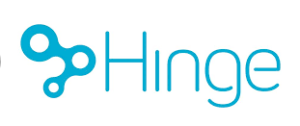 Hinge
Hinge pulls your dating pool from mutual friends on Facebook. When there are not many to choose from (even third degree connections) it gives you people that at are in your area. You need to have a lot of friends on the app to have a better chance of having mutual friends.
Pros:
-Gives you 14 days to message before the match expires.
-Both parties have the option to message first.
-Shows common interests and mutual friends.
Cons:
-Doesn't indicate how active the user is.
-You need more friends on the app in order to see more people you are connected to.
-Lack of profile requirement. There are more areas to complete about yourself, which is good, but it is not mandatory, so a lot of people don't complete any info.
Conclusion: The intention to meet quality people, serious about dating are here, but I found a lack of people to choose from. Also, none of the guys I matched with messaged me, so again I am wondering if all apps are used for the thrill of boosting egos with matches. This app was the best of the three.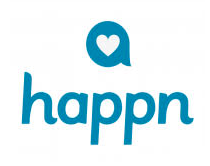 happn
happn gives you a pool of potential suitors based on who you have literally crossed paths with. Your location must be enabled for this.
Pros:
-Shows how active a person is by the minute.
-Gives the location of where you crossed paths, and updates how many times you have crossed paths.
-Shows current distance.
Cons:
-Less attractive men. This could be because of the location I am in, but I rarely matched with anyone.
-Very limited profile options make this feel more like a hookup app.
-Less people on this app in general.
Conclusion: I was bored with happn. I really like the idea of it because it is introducing you to people you could have met in person, because you actually did cross paths, but missed each other. I found the pickings to be very slim. If the profiles were expanded on and it was promoted better to get more people on it, this could be my favorite, but for now it was my second choice of the three.
Improvements for all apps:
-Mandatory short bio.
-Minimum picture requirement (at least 4, 6 would be better).
-First picture should be required to be a picture of you only (no group photos, no kid photos, just a current photo of you).
-You should have to be in your photo (what's up with these food, baby, dog, and quote pictures?).
Observations:
-Guys pose with dogs and babies way too often. Most dog photos are cuddling in bed, not a masculine man's best friend photo. Every guy with a baby photo ends up stating the kid is not his (so why even include it?). I get it, chicks love puppies and babies (not this chick), but most guys look so obvious and desperate if it is not genuine. Not a good look, fellas.
-Guys don't ask enough questions. I man should lead or be equally engaged in asking questions. This is not a one-way street. The guys that ask no questions about me, clearly just want to bang, next!
-If a guy asks a girl out for drinks or dinner, or coffee, or anything, he is are expected to pay. Be a fucking gentleman. I'm over these rude, broke ass, trifling douchebags. If you don't know how to treat a woman you should stop dating and learn. If I initiate a date I expect to pay. This goes for the first few dates; eventually I think taking turns is appropriate. Women should not be dating a guy for free meals. That is wrong, and you are ruining it for the rest of us.
Boy Bye.
I gave online dating a valid effort multiple times. I don't think I have the personality to meet my soulmate on an app. I have met some great guys that I am sure will find a great catch online, she just wasn't me. I will stick to being open to meeting new people through friends, charity events, parties, and living my life, doing my thang. I am not saying I am done with online dating forever; I just might try something of better quality down the road. For now I have endured all that I can handle and need to stop dating these dudes, before I try women.
Good luck, friends!
xoxo
Tags :
Bumble
comparison
Cons
dating
dating apps
dating profile
EHarmony
experience
Happn
Hinge
how to
improvements
Los Angeles
love
love sweet mess
Match
OK Cupid
online dating
Pros
review
Soulmate
tried it