Product Review: The Best BB Cream For Your Skin Type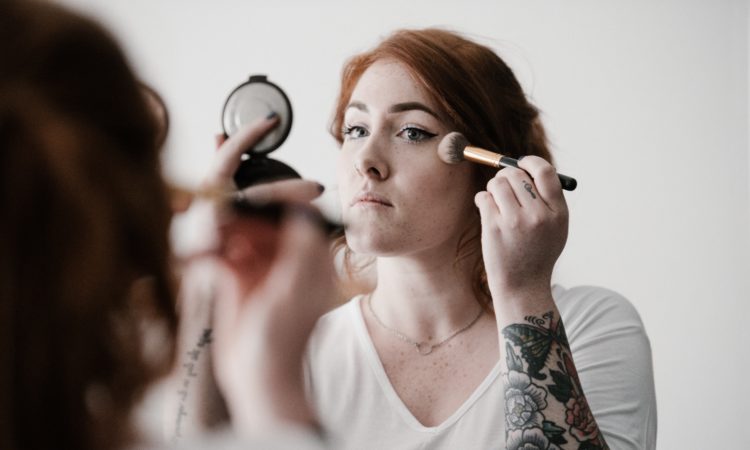 Let's face it; almost everyone has concerns with their skin. As I've gotten older I have learned to appreciate my faults, and have researched different ways to help take care of my skin. It took some self-love and time, but I am at a point where I am happy looking in the mirror. I know many of us struggle with the same issues, and that's why I want to help educate you on how to make yourself glow from the inside and out!
Is BB cream a foundation, a lotion, a tinted moisturizer? Actually, it can contain all three of these qualities and more! BB stands for "Beauty Balm." BB creams contain multiple skin perfecting benefits that can work on different concerns. I have reviewed 3 of my favorite BB creams for you. Each one has a different specialty for different skin concerns. I hope this helps you make the best decision, if you are interested in dabbling in the BB cream world.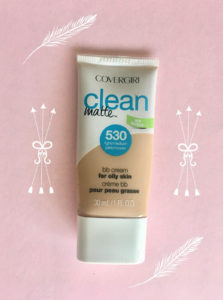 #1. Covergirl Clean Matte BB Cream
Best for oily combination skin types.
For the women out there with combination/oily skin, I feel ya! It's hard to find makeup that can work with the dry, oily, and skin texture concerns we have. This is one of the best BB creams if you fall into this skin type. Covergirl states that this BB cream is oil free, wont clog pores, suitable for sensitive skin, and lasts all day.
Coming from someone who has these skin concerns, I can personally say I agree with almost all of these claims.
Oil Free
This BB is wonderful for the oily parts of my face. Most of us have oils produced in our T-zone. This BB cream works wonders with staying matte but still having great coverage. For the dryer parts of my skin, this also sets beautifully. I wouldn't recommend it for super dry skin, as this will accentuate the dry patches we tend to get around our nose and cheeks. But for my oily/combination women, this is a must have. I can wear this for about 6 hours before I produce any oils. Even when the oil creeps in, it doesn't look like a greasy mess, it looks more like a settled in glow!
Won't Clog Pores/ for Sensitive Skin
Has anyone else grown up under the assumption that once you are an adult you don't get acne anymore? Well, that was me, and boy was I wrong. As I've aged, my breakouts have gotten less extreme, but they definitely still pop up every now and then, especially, during those lovely times of the month. Because of this, I tend to be very careful when trying out any new makeup. Skin can be sensitive and I want to cover or enhance my beauty, not make it worse. This BB cream does not break out my skin at all. It is great for you gals out there that still struggle with the occasional blemish.
Lasts All Day
As much as I want to get home from work to look in the mirror, and see the same reflection I saw that morning, with a fresh made up face, I just know that isn't going to happen. We work hard, ladies, and so does our skin. I can't agree with the claim that this BB cream lasts all day, but I can say that it lasts a good amount of time. After the 6 hour mark when I tend to get oily, I use Sephora blotting sheets, or buff a little of the skin blotting powder from Mac. This helps the BB cream settle back to a soft matte finish. After about 8-10 hours, I can definitely see some fading around my smile lines, or the sides of my nose, but for me, that is pretty darn good lasting power!
Conclusion:
Coverage 7/10- This BB has amazing coverage.
Lasting Power 8/10
Matte Finish 9/10 – Oily/Combination girls will appreciate that matte finish.
SPF 0/10 – Unfortunately this will not protect your beautiful skin from the sun. But apply a nice 30 SPF lotion underneath, and you are good to go.
#2. Maybelline Fresh BB Cream
Best for normal/dry skin types.
Everyone loves a BB cream that looks beautiful and works it's magic to make our skin look better over time. This BB cream won't disappoint you. Maybelline states that their Fresh BB cream with Pomegranate extract, has 8 benefits in this 1 ounce bottle, that will help perfect your skin. It blurs imperfections, enhances, brightens, adjusts to skin tone, smoothes, hydrates, helps protect with SPF 30, and contains 0% oils and other heavy ingredients. Sounds like magic in a bottle, right?
Blurs Imperfections, Enhances, Brightens, and Adjust to Skin Tone
I purchased this BB cream in the shade 120 Medium Sheer Tint. I was shocked when I opened it, and the color looked super light on the back of my hand, but as soon as I rubbed it in, it matched, and disappeared into my skin. It looks beautiful on the face as my skin tone matched my neck without me having to blend it downwards. That being said, the coverage is almost non-existent. My dark, post acne marks were still very visible. My pores looked smoother, my skin was hydrated, fine lines were softened, and it really did make my skin look like I had a beautiful, fresh glow.
SPF 30
When I was younger, I was guilty of baking in tanning beds and the sun for hours. My friends and I would lay in the back yard, listening to music until we were burned. Boy, did I wish I listened to my mom when she would remind me to put on my SPF. The sun is so dangerous for our skin. It is also very sneaky, as you don't see most of the damage it has done until years later. I love that this BB contains SPF. You shouldn't leave the house wearing anything lower than SPF 30. You need to protect that beautiful face of yours. I use a wonderful SPF lotion from Algenist that has an SPF of 50. It soaks into the skin and leaves no greasy residue. Thank you Maybelline for the added SPF to keep us ladies looking fresh.
0% oils
For my dryer skin types, you are going to LOVE this BB cream. It will help soften the dry patches and keep your skin moisturized throughout the day. Oily girls, I would maybe avoid this one. This lasted about 2 hours on me before I was a greasy mess. Not worth it when I wasn't even getting the coverage I needed.
Conclusion:
Coverage 4/10
Lasting Power 4/10 – Not good on my oily skin, but this would look beautiful on normal to dryer skin types.
Fresh Glowing Finish 8/10
SPF 9/10 – Though I am happy Maybelline added the SPF to this BB, I do wish it was a little higher.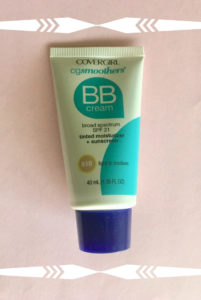 #3. Covergirl Smoothers BB Cream
Best for normal/dry/oily skin types that don't need much coverage.
Covergirl recently changed its slogan from: "Easy, Breezy, Beautiful Covergirl," to a much needed, updated version: "I am what I make up." I LOVE this. You have the power to love yourself, and show the world your beauty inside and out. This BB is perfect for the girl on the go that just needs a quick tinted Moisturizer to help enhance her beautiful skin. Covergirl states this that this BB has 10 in 1 instant skin enhancer qualities. Natural looking radiance, Sheer color, all day hydration, improves skin elasticity, SPF 21, blends effortlessly, lightweight, helps skin feel smooth, covers to improve skins appearance, and lastly, wont clog pores. Phew that is a lot of claims! Here is my personal experience…
Natural Looking Radiance, Sheer Color and Hydration
Out of the three BB creams I have reviewed today, I will say this one is the most natural looking. The color is very sheer but still adds a tiny bit of coverage for your skin concerns. This BB cream, made my skin look like I just had a facial. My skin was glowing, and natural. I was surprised at how much I liked it!
Improves Skin Elasticity and Helps Skin Appearance Over Time
I haven't worn this foundation long enough to give a review on those claims. I mean, how long do I have to wear this to prove it helps improve my skin appearance and elasticity? Unfortunately I couldn't find anything on Covergirl's website to help answer these questions.
SPF 21
Though I appreciate Covergirl adding the SPF 21 to this BB, I do wish they could make it a bit higher. SPF 21 is better than nothing, but if this is going to be the only thing you put on your skin in the morning, please layer with another cream containing SPF.
Conclusion:
Coverage 2/10 – If you don't have a lot of skin concerns, this is perfect for a quick BB to apply on our way out the door. It will give it a light coverage for that "I woke up like this" look. Not recommended if you need full coverage.
SPF 5/10 – Covergirl, please make this SPF at least 30.
I hope these reviews helped those of you thinking about trying a BB cream. We can still look and feel beautiful while benefiting our skin.
Tawni Capeheart, Makeup Artist
Cover Photo by Annie Spratt on Unsplash
Tags :
BB Cream
Covergirl
foundation
makeup review
Maybelline
moisturizer
SPF